We've introduced a new feature to display your country alongside your posts. Please edit your profile and fill in the 'Location' field. This will be particularly useful in the marketplace category. Thank you.
You must be
16 or over
to participate in the Brickset Forum. Please read the
announcements and rules
before you join.
Robin's Redbird Cycle pic
I have been waiting for a pic of this set to appear on line so imagine my surprise when I opened up my Canadian ToysRUs flyer and found it. It's a give away this week with a $30 purchase.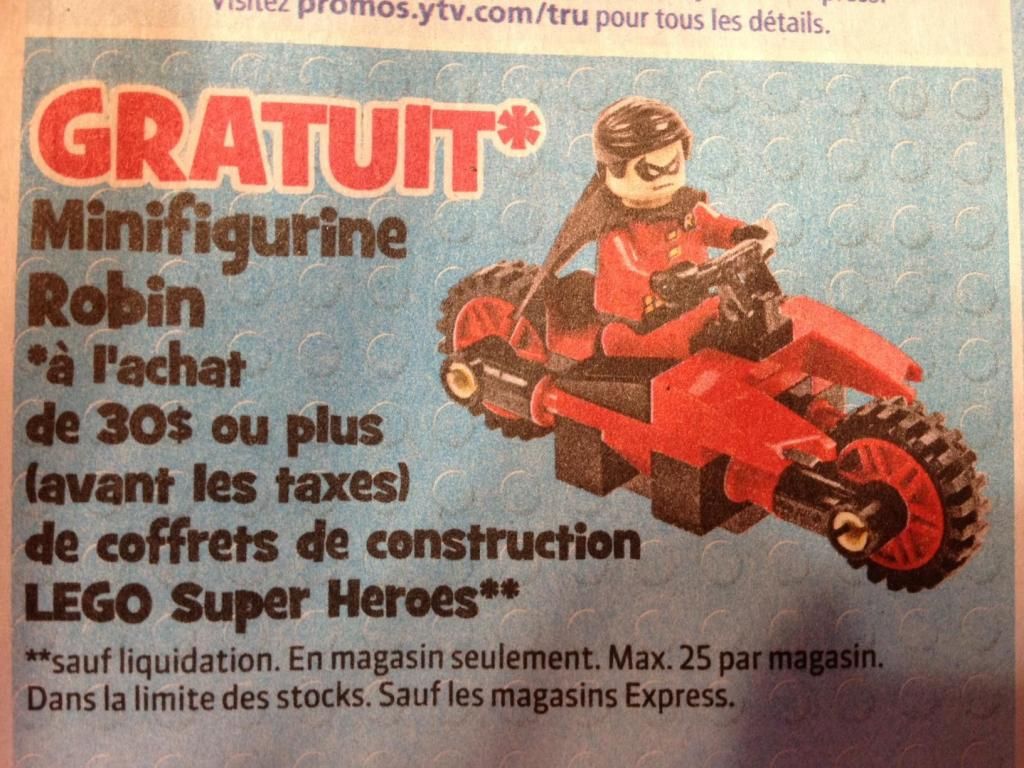 Recent discussions
•
Categories