New around here? When you sign up for a new account, please indicate why you want to join on the registration form so we can determine which applications are genuine and which are from spammers.

Once you've signed up, please wait 12 hours or so for your account to be approved.

You must be
16 or over
to participate in the Brickset forum. Please read the
announcements and rules
before you join.
Lego CUUSOO cartoon
Some may have seen this over on FBTB.net. They've recently started a regular AFOL based cartoon strip, which has been pretty spot-on so far, and very current in it's themes. The latest one tackled CUUSOO and probably sums up the popular opinion and reaction quite well...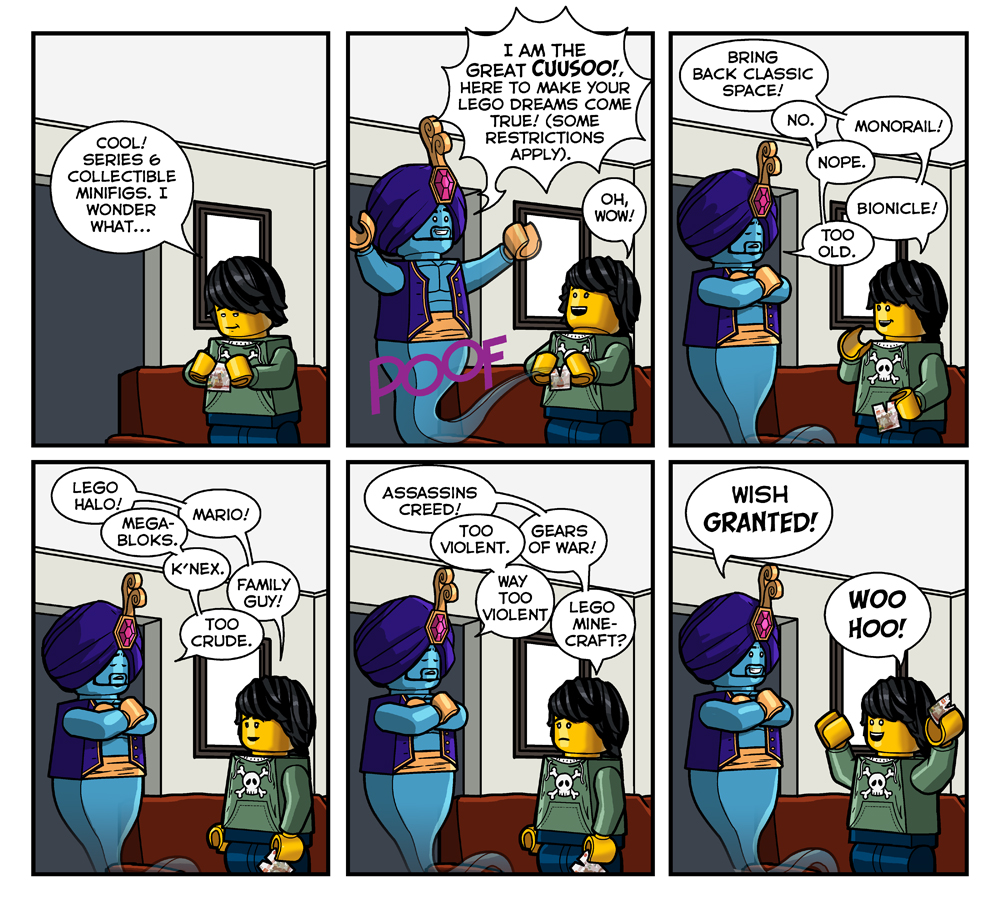 For the others so far, see here
http://www.fbtb.net/category/studs-comic
Recent discussions
•
Categories